Welcome to the world of cloth nappies.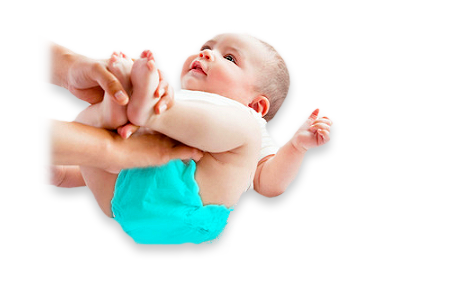 There is so much (often conflicting) information available on the web about cloth nappies, that moms often feel a little overwhelmed or quickly become confused.
This guide was put together specifically to try and assist you in making the best decisions for you and your baby.
Cloth nappies have evolved over the last 20 years and although the traditional options of cloth terry squares and plastic pants are still available, newer designs have made using cloth nappies far more convenient and, in fact, it's now actually very easy.
Gone are the days of folding various intricate triangles and using sharp pins (unless you choose to, of course). Modern cloth nappies have introduced us to Pockets, Sleeves , "All-in-Ones"/ "All-In-Two and number of different absorbent fabrics. These modern nappy designs are as simple to use as disposables, without the waste. At this point we could start discussing a number of statistics , telling you how much money you would save and how harmful disposable nappies are for the environment, considering the amount of water wastage and plastic used in their production, as well as the 150 to 500 years it takes to decompose; but chances are that you know this already and these are two of the reasons why you are already considering cloth nappies.
This guide has been designed to instead focus on the "What", "How", and "Why" of using cloth nappies in order to help you get started on this wonderful journey. And of course we are always available to help further in any way we can.
The BiddyKins Team